HerStyle Women's Retreat
NEW DATE!! >>> October 13-17 , 2021
Hosted by Whitney Wiser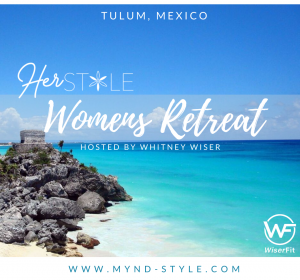 Do you feel like you could get more out of life?
Do you feel stuck going through the motions of your daily routine?
Are you able to live every day to the fullest potential or do you feel stuck?
Are you living your ideal life or a life you may have just settled for?
If you're not sure where you're headed or how to get there, but know you want more…
…This Retreat is for You! It's so important to define what you want your life to look like before you can create a plan to get there, and that's the purpose of this retreat.
Learn how to use your Passions (and Pain) to Find your Purpose.
The goal of this experience is to offer the relaxation & direction you need to get exactly what you want out of life. You'll leave with a new vision for your life, a full outline of your life plan, steps on aligning your daily activities with that vision and most importantly… the CONFIDENCE and ability to Pursue Your Ideal Life.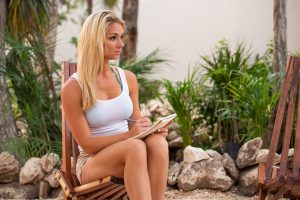 A Retreat is an opportunity to withdraw from your regular life to focus all your energy that's otherwise spread out thin in multiple directions. This retreat will give you the opportunity you need to learn, grow, gain a new perspective, regroup, re-energize, and find new inspiration with a like-minded, small group of women!
The goal of attending a retreat isn't simply to get away and then go back to life doing everything the exact same way as before. The whole premise is to take what you learn and USE the tools you come back with to make changes to create the life you want… one step at a time.
* Re-align your Passions & Purpose with you daily activities instead of aimlessly wandering through each day.
* Get the help and support you need to set Strategic Goals to get the life you want! You'll get group coaching on how to do this throughout this adventure in Tulum.
"I'm excited to host this HerStyle Women's Retreats and share what I'm most passionate about — empowering confidence and strength among women. My mission is to create opportunities for women, specifically, to connect and build a supportive community that

will empower growth and personal development. I feel strongly about this because I've met so many women who have so much potential and desire to do more, but don't have the life they want because deep down they don't believe they can. I know because I used to be one of them.

How you perceive yourself has a lot to do with how much you are able to accomplish in life. By addressing, teaching and encouraging positive thinking techniques, as well as helping set strategic goals — I want these experiences to be a turning point in people's lives."              
– Whitney Wiser
What This Experience Includes:
Accommodations at a Brand NEW Private Luxurious Villa for 4 nights
All Transportation, including airport transfers (Cancun Airport)
3 Meals per day – Healthy Breakfast, Lunch, and Dinner options each day
Daily Fitness Classes
Restorative Yoga in the Jungle
Personal Development Coaching
Fireside Group Chats & Activities
Adventures:
Tour of the Tulum Ruins
Private Cave & Cenote Tour
Sian Ka'an Reserve and Boat Tour
Beach Time to Relax and Recharge
…and more!!
(Airfare not included & 1 dinner out not included)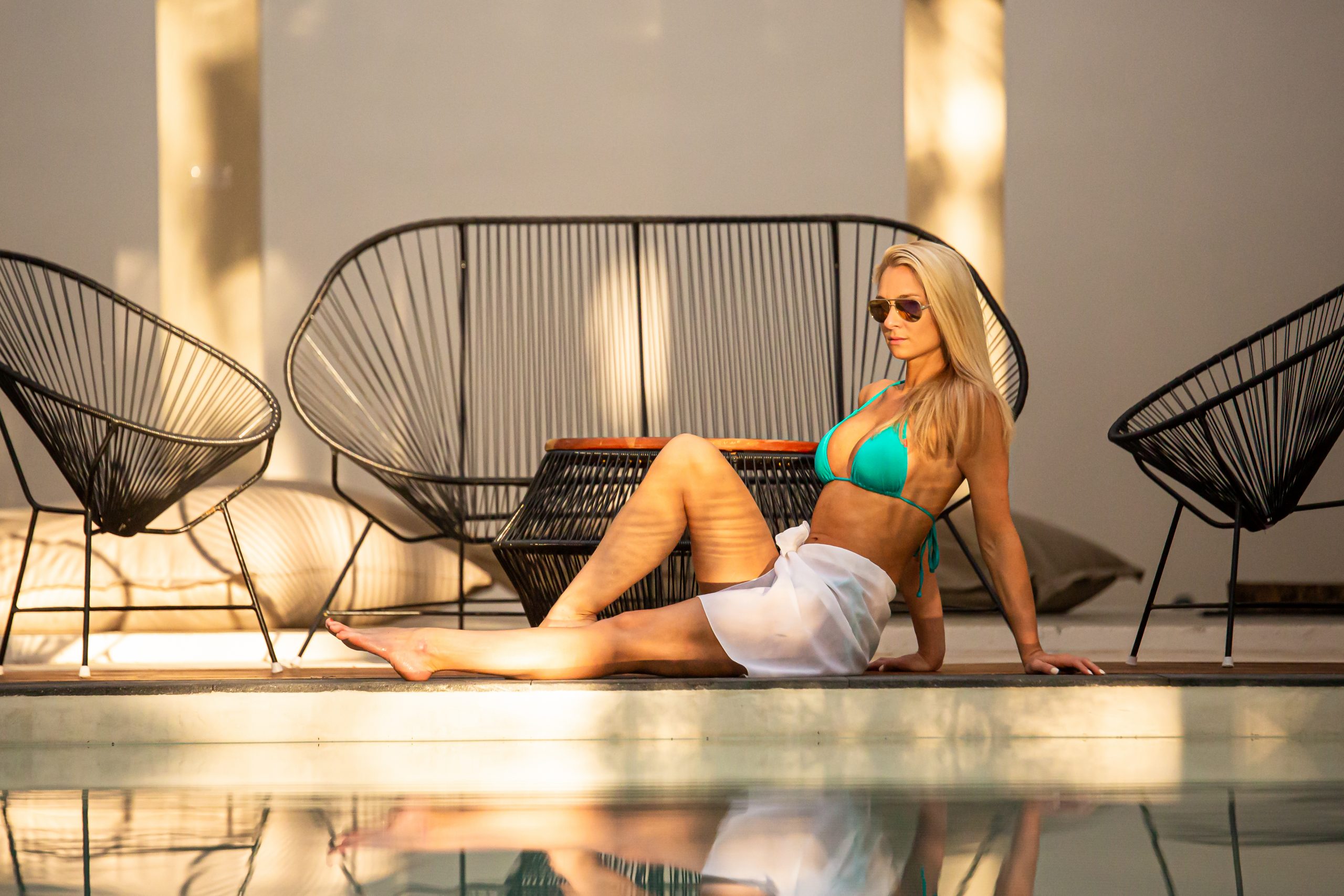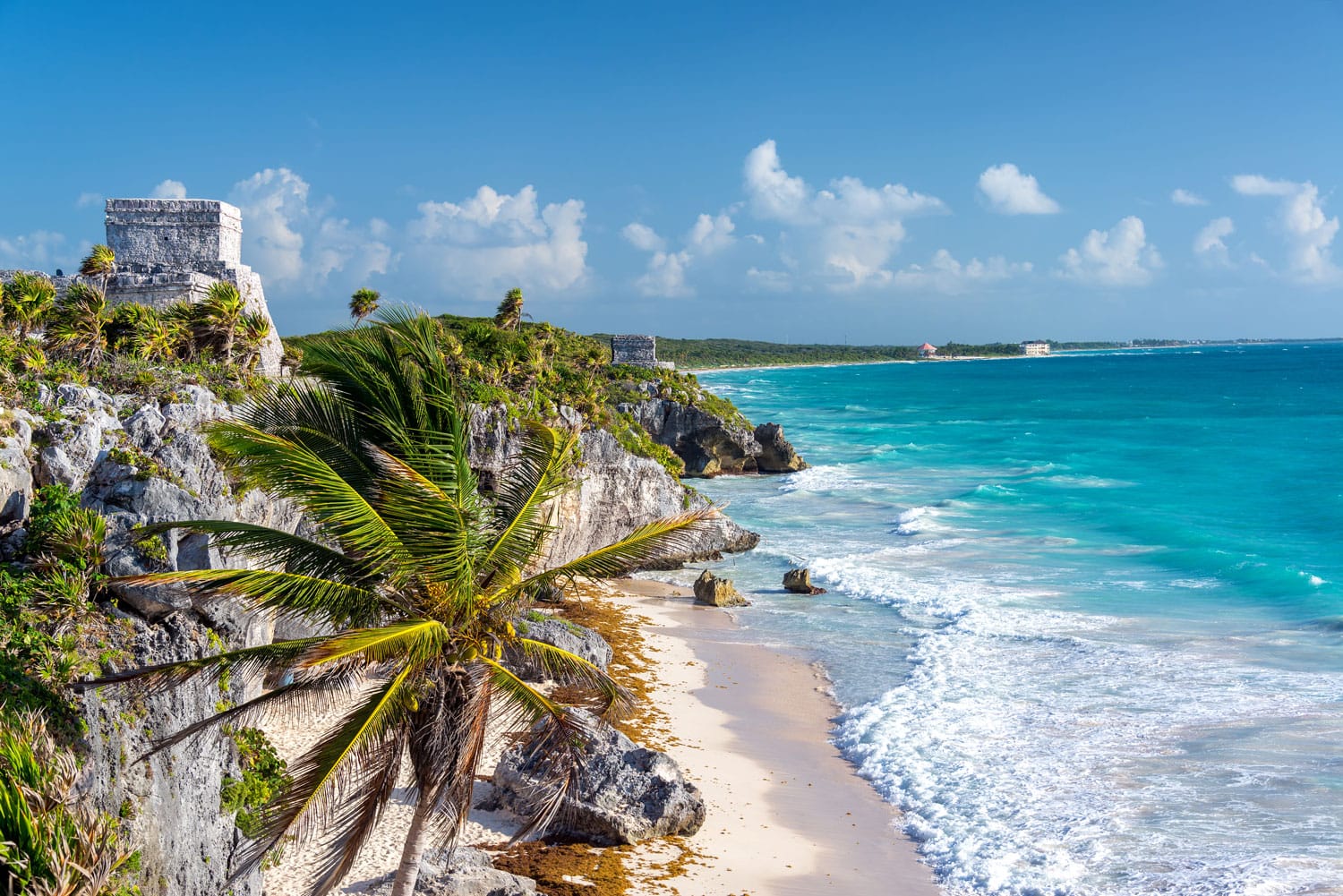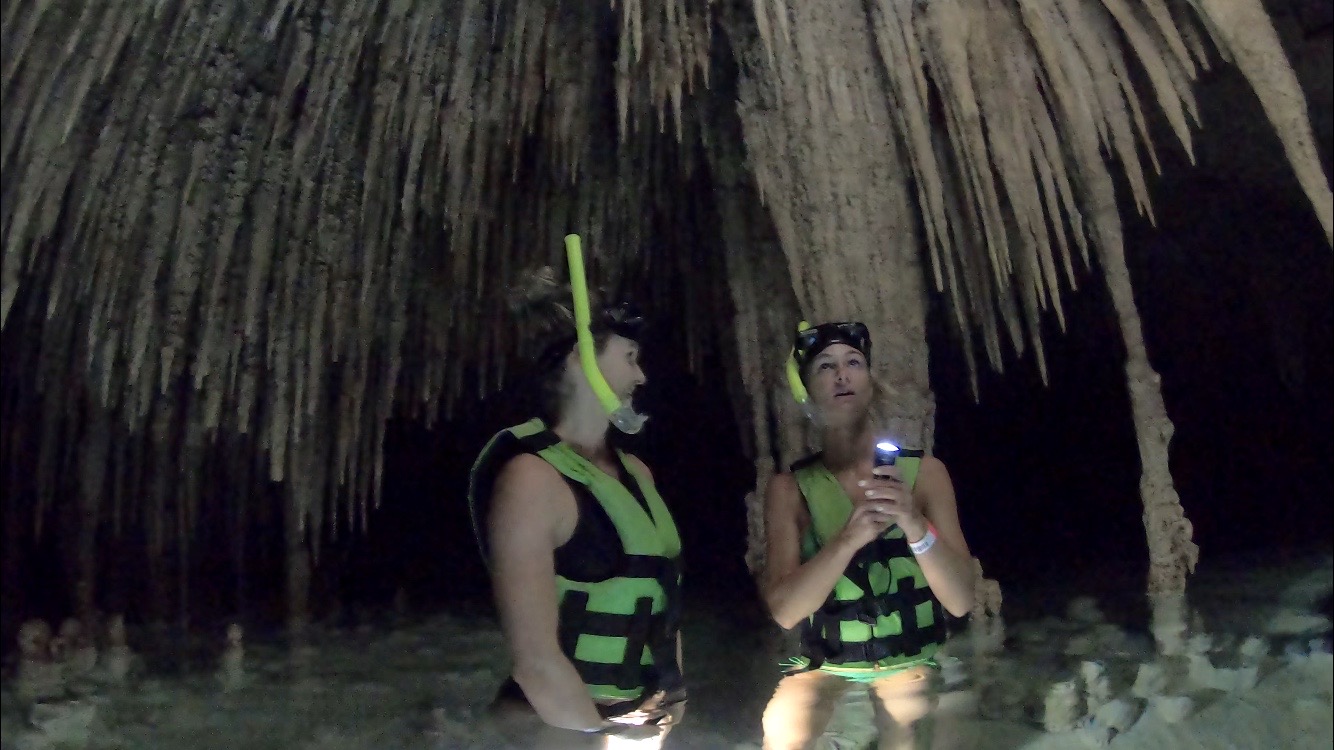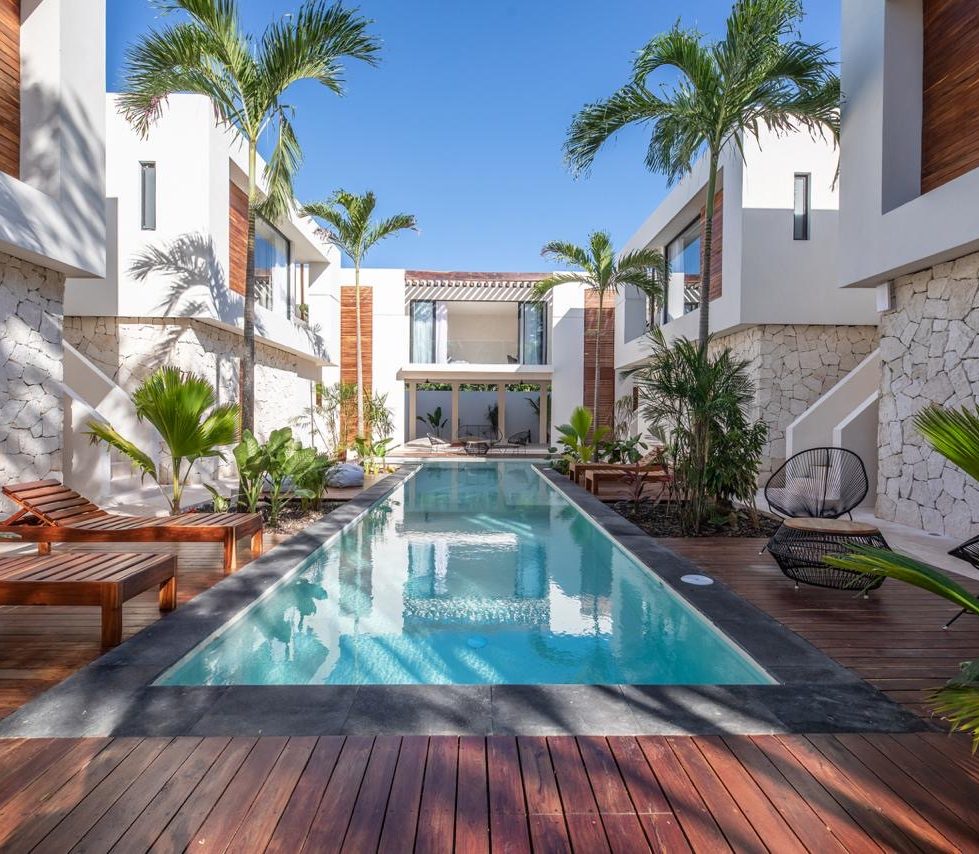 Hacienda 21 has been built in the true spirit of Tulum. Luxury by design, natural materials, large green spaces. Find balance and harmony so you can share, create and enjoy.
Eat healthy, relax your mind, work out… all the options are there for you to enjoy.
Each room has individual access, AC, private bathrooms, and a private terrasse.
All rooms have a private entrance, a full private bathrooms, 5 of them have individual pools.
Large pool, a fire pit, a yoga room, a full gym (cardio and weights), an open outdoor kitchen, and a very large garden for your events and gatherings.
PRICING
Regular price starts at $2,497 for Double Occupancy & $2,897 for Single Occupancy —
Discounted INTRODUCTORY OFFERS of $500 off available for Tulum Retreat – deadline is May 31, 2021!
Double Occupancy – $1,997 USD (4 available)
*please note that this room type has a King Size bed for sharing
Single Occupancy – $2,397 USD (6 available)
BOOK YOUR SPOT !
*$500 non-refundable deposit to book. Balance due by August 30. Payment plans are available & can be set up after the deposit is paid.
We have limited spots available for this retreat. Email Whitney@wiser.fit with any questions. Sign up Early! We send out updates and tips leading up to the retreat to ensure the best experience possible. 
Arrivals: Wednesday October 13th  *book to arrive between 1-4pm    /  Departures: Sunday October 17th *book to depart between 1-4pm
Rates do not include airfare to and from Cancun, additional spa treatments, supplemental activities, alcohol or optional gratuities for staff. Cost of Retreat includes meals & snacks except the one dinner out that we will have as a group at a local resort restaurant.
Sian Ka'an Biosphere – "A pristine nature refuge"
Explore the jungle at the ancient Mayan city of Muyil before taking a boat ride across the Chunyacxche Lagoon.
This tour consists of visiting the wetlands of the Sian Ka'an Biosphere. It is a complete experience, from seeing unique vegetation like the Fauna-Flora, and also you will see some ruins from the Mayan civilization.
We will walk through the tropical forest to climb an observation tour to enjoy the view while learning about the fauna and flora of the biosphere along the way.
After that, we will visit the pyramid of Muyil to talk about the ancient Mayan civilization.
The best part will be the boat tour through the crystal water of the Laguna to float in the "Lazy River" there. A moment of pure peace, floating between the mangrove and the orchids…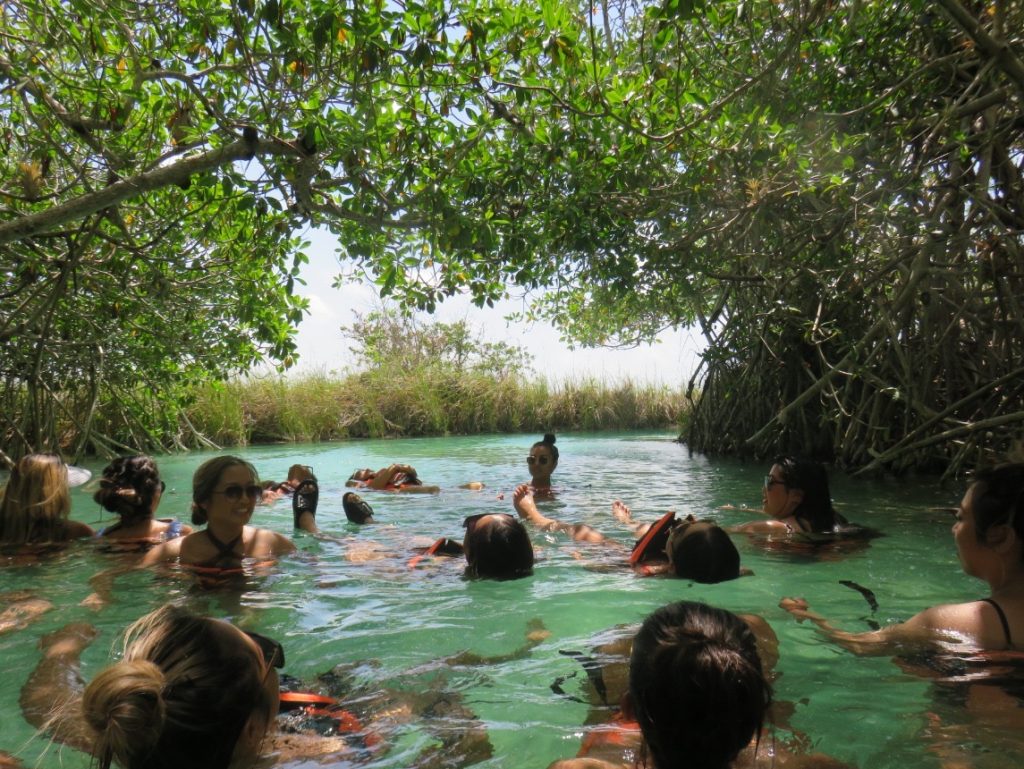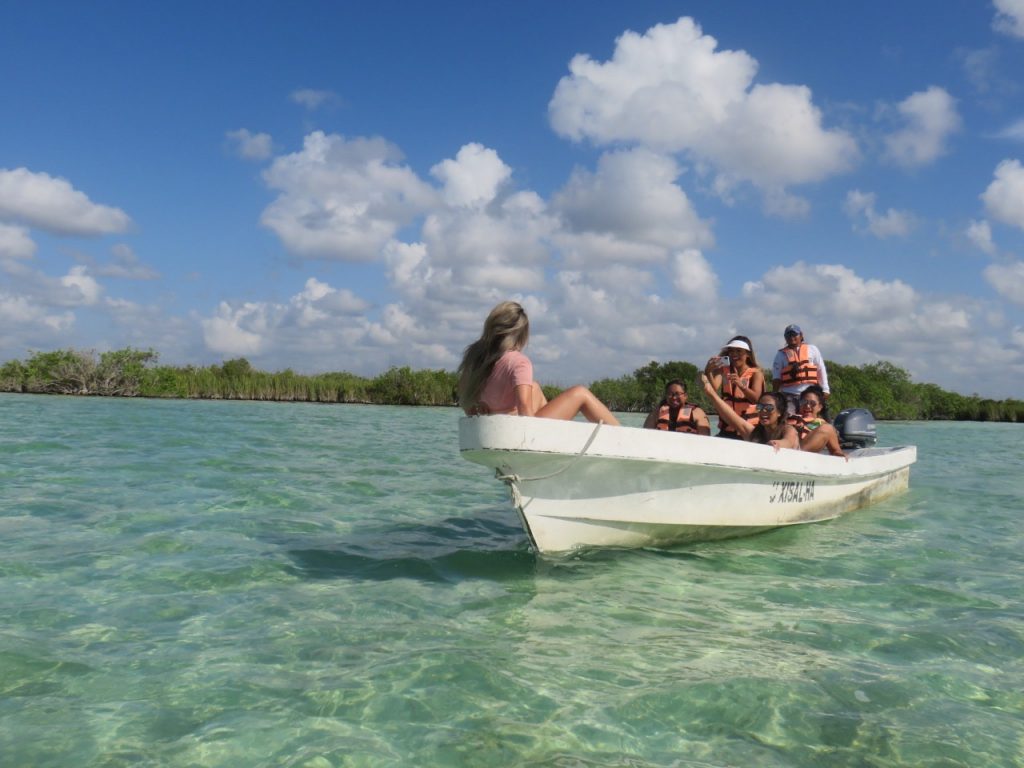 Upcoming Retreats
Elevate Summit Series on a private island in the British Virgin Islands!
More info HERE
The Strength Summit is about aligning your body with the long term vision for your life. We only have one vessel. This body. This body carries us into our callings, it affects the way we respond to life events, it guides our leadership ability, it's what we hold our family with, it's what we help others with. Learning how to elevate this body so we can reach our full potential must be a primary focus. In the Strength Summit we will design a powerful vision and plan for the body and strength we desire. We will learn how to make decisions out of love and passion for our future not hate, pain or hiding. We will learn how to think healthy, eat healthy, live healthy. Together we will design our strategic health plans, cook transformative food and exercise on the most beautiful island in the world.
Whatever is holding you back must GO. It's time to elevate.
More coming in 2022… Stay Tuned