Stage Presentation for Competitors
Don't leave your posing to chance after you've worked so hard training for your competition. Perfecting your physique is just the first step of being your best, make sure you know how to display it with confidence on stage!
It's best to begin scheduling your posing sessions at least 8-12 weeks out from your show. Every person is different so how often you schedule posing sessions will depend on how long it takes to learn the poses & your routine (Whitney will help you determine this at your first session). Some clients schedule 1 session per week or 1 per month – every person is different in this area & we will assess your needs together. If you have never competed before – at least 3 sessions are required (or the First-Time Competitor Package) to ensure we get you optimal results.
Location of posing sessions will be determined upon scheduling:   Competitive Edge Gym, 3317 Lebanon Pike, Hermitage, TN -OR-    REDCON1 Gym, 5035 Harding Place, Nashville, TN
Schedule by emailing whitney@wiser.fit  and/or DM @whitneywiserfit or  @wiser.fit on Instagram.
SESSION PACKAGES
First Time Competitor Package – includes TWO 30 min 1×1 sessions with Whitney to get the basics of your routine in place & as well as a small group session (45 min) or entry into a Posing Workshop (2 hrs – depending on availability) to help you practice exactly what it will feel like on stage.     $159         ***Pay HERE
2 Sessions – $99
***Pay HERE
3 Sessions – $139
***Pay HERE
5 Session Package – $195 *Best Deal*
***Pay HERE
*National Level competitors who have been on stage at least twice may purchase only 1 Session (if they choose) to refine their routine – $50 — contact for payment and scheduling.
One Hour Posing & Strategy Session – $125   Pay HERE  (or 2 Sessions for $200 – Contact for Payment Options)
*Mandatory Poses for your division
*Transitions
*Create a Personalized Individual Presentation just for you OR refine a routine you may already have
*The Walk
*Comparisons
*What To Do with your Hands!
*What to Expect On Stage
*What the Judges are Looking For
*Other Consultation Topics could include – Suit Suggestions, Hair, Makeup, Shoes, Jewelry, Tanning, etc — this is basically your time to use however you feel will best benefit you & our time together.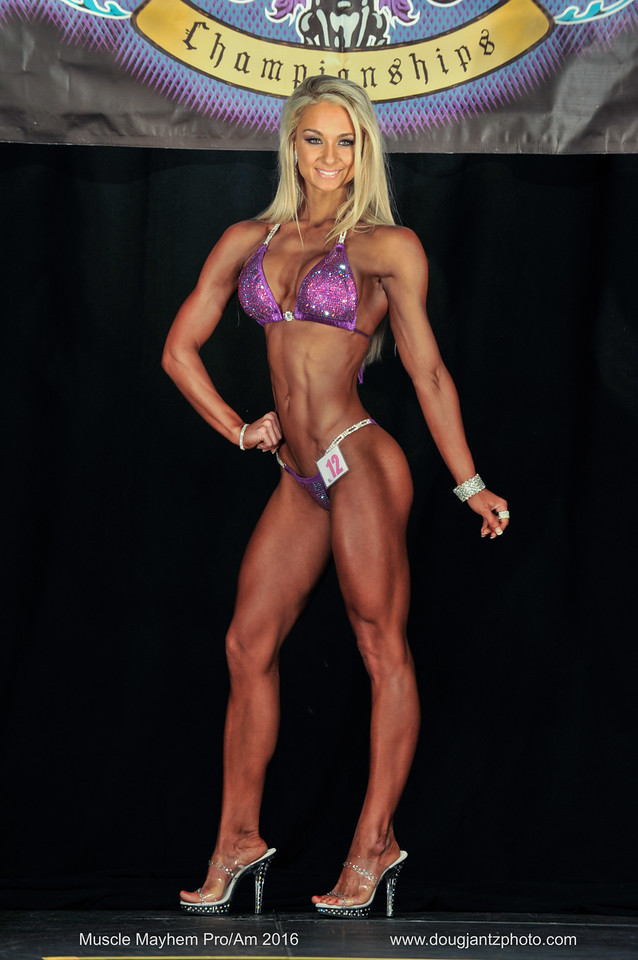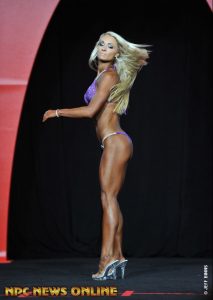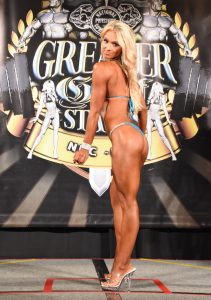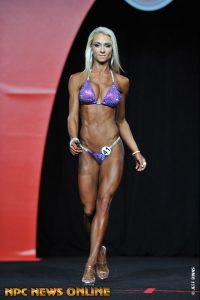 Competitive History
31 Total Shows
15 Pro Shows (2015 – 2018)
– including the 2016 Muscle Mayhem Pro Bikini Winner & 2016 Olympia
10 National-Level Shows (2011 – 2014)
– including Top 3 and Top 5 finishes at:  Jr USAs, Jr Nationals, NPC USAs, North Americans, NPC Nationals
6  State Level Shows (2009 – 2013)
-including the 2013 Kentucky Derby Overall Bikini Winner
NPC Judge 2015 – Present
NPC Head Expeditor 2020 – Present
NPC Tennessee Female Athlete Representative 2021