PRODUCTS TO SUPPORT YOUR TRAINING
ONLINE TRAINING PROGRAMS
Metron Virtual Training includes access to not only one workout program, but all 4 programs below when you sign up! And the best part is… it's only $9.95/mo!
Fully Focused
This is a 31 day program designed to get you back on track or to add variety and switch up your current training. You will have 6 active days per week and 1 rest day. Each active day is no more than 45 minutes of either strength training, circuit training, cardio or a combination of cross-training.
60 Day Shred Challenge
Challenge yourself to be the best YOU now! This program will get you there. All it takes is the commitment and dedication to complete each workout to the best of your ability.
You will have 3 weight training or circuit workouts and 2 cardio programs to complete each week. This means that every week you will have 5 active days and 2 rest days that you can plan accordingly to meet your schedule. If you want even faster results, add 2 extra cardio sessions per week to maximize your program.
This full program includes 25 different Workouts with a variety of Training Splits to keep your body guessing and 15 Cardio Programs (including 2 Track Workouts) to add variety for you each week. Get your mind right and get ready for a challenge!
Body Dynamics (No Gym Needed)
This workout program is designed just for busy people like yourself to stay on track without spending hours in the gym. It is a 4 day per week split, and each 25-minute workout will have you breaking a sweat and getting results before you even realize you're working out!
These workouts are designed for efficiency. You can get a lot done in 25 min if you are focused to go through the program and do your best. You don't have to spend an hour working out when you can get the work done in less than half the time in order to stay fit. The workouts are all very different to keep you motivated. Some workouts are based on doing AMRAP (as many reps as possible) in a given amount of time, while other workouts are designed for you to just complete a specific amount of reps in a circuit and move on to the next round of exercises quickly and with proper form.
You don't need a gym, but it's helpful to have at least the Essentials listed below!
The Essentials:
– a light set of dumbbells (2)
– (1) Heavy Dumbbell (or Kettlebell)
– a Resistance Band
– any stable chair, couch, or low step already in your house
Above & Beyond:
– a medium to heavy set of dumbbells – a variety of resistance bands (light, medium, heavy, etc)
– a stability ball  – a weight bench (for seated exercises and step ups, etc)
Wiser Pre-Contest Prep Program
5 Strength Training Workouts per week
5 Cardio Sessions per week
12 Week Program
**Not for beginners**
In-Person Training Sessions available upon request in the Hermitage/Nashville, TN area.
Sessions are 30-45 minutes each.
10 Session Package is $575*
5 Session Package is $375*
Individual Training Sessions are $60 each
*packages also include:
Customized Nutrition Plan
Workout Plan
Recommend Weekly Cardio (based on goals)
Online Weekly Check-ins with Goal Tracking
Online *Customized* Training & Nutrition is $225/mo
(includes everything listed above, but NO Training Sessions are included)
Contact Whitney@Wiser.fit for more info.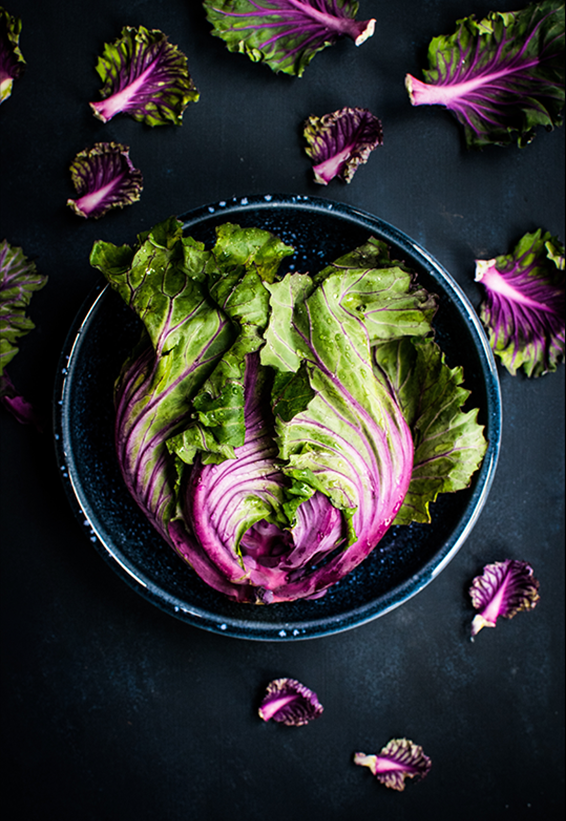 Nutrition is so important if you want to make changes and truly transform your body. "You can't outwork a bad diet." You will be amazed by the results you see in the gym when you have the proper nutrition to pair with it. Having the proper nutrition not only means eating the right types of food, but also eating ENOUGH of the right kinds of food. People get so wrapped up in the idea that you have to eat less to lose weight, but that's just not always true.
When you enroll in ANY workout program, you also get access to some tools that will help you determine what your daily macros should be based on your activity level and goals.
If it tells you to eat 2,000 calories – then actually EAT 2000 CALORIES. Cutting calories will usually just delay your progress in the long run! I used to think – "Well if I eat less, then I'll lose weight faster and be leaner sooner" … boy was I wrong. Trust the process and give it time to work, it won't happen overnight, but the more consistent you are for a longer period of time, the better your results will be in the long run. It's worth it!
General Guidelines
Eat a variety of foods

Each meal of the day should contain a protein, carb, and a vegetable.

Each portion should be about the size of your fist (4-6oz). You should eat enough to feel content, but not overly full because your goal is to eat every 2-3 hours.

Don't view foods as "good" or "bad" – learning balance is the key to success in the long run

It's all about portion control (and self-control)
Programs Include:
Calculating Your Macros 101

How to figure out how many calories you should be eating, how much protein, how many carbs, how much fat, etc to help you reach your goals!

Sample Daily Nutrition Plan

Food Option List (with approximate macro count!)

Recipe Ideas
START YOUR OWN TRANSFORMATION!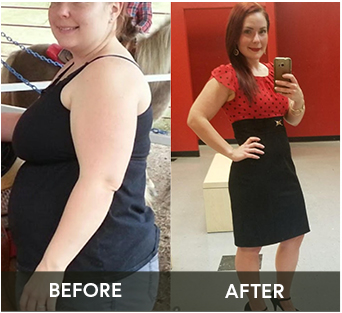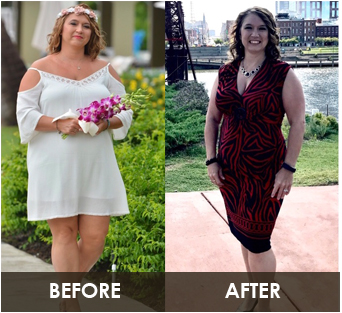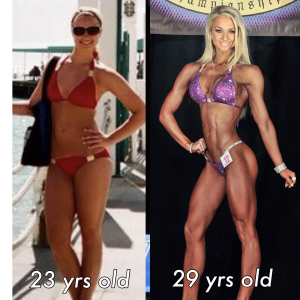 Whitney's transformation to pro bikini competitor
"I am a mother of young children and also work full time. I do not have much time in the gym, and before I had a hard time finding new ideas to change up my routines. Whitney Wiser's programs have helped me be more efficient while in the gym, as well as push me out of my comfort zone with workouts I'd either never think of or wouldn't willingly pick for myself. I do not have to think about it or plan anything, I just log in and follow the programs. I have worked through each of her programs and they are all great! These routines have pushed my workouts to the next level allowing me to achieve results I never dreamed were possible."

Rena Buckley

"Almost 40 pounds lost so far!"

TABATHA ERLANDSEN